Black and Gold Tailgate with three legends
Posted On September 18, 2015
Robinson Auto Group held a fun Steelers kickoff party a couple weeks ago with three Steelers legends:
Louis Lipps, Robin Cole and Brett Keisel!

Nice meeting everyone at Robinson Auto in Wheeling! Thank you Roberta and Bob! — Brett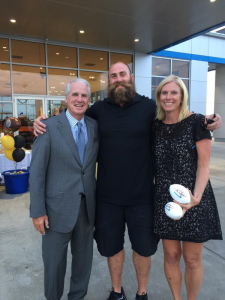 Larry Browning won the Black and Gold VIP Package, which evidently included an arm wrestling challenge with Da Beard!
Any guesses on the winner?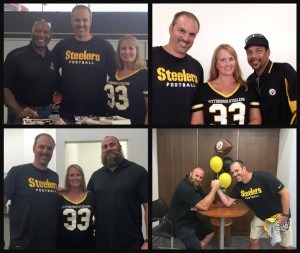 Larry is shown with his wife, Kindra.
This little cutie didn't seem to fear Da Beard!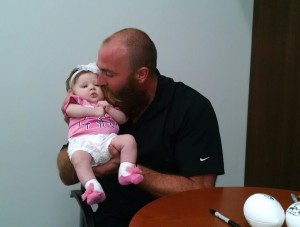 Photos courtesy of Robinson Auto Group and Brett.
View many more photos HERE!