keisel_admin
keisel_admin's Latest Posts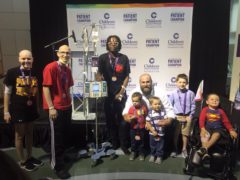 We can smash the city of brotherly love, we're the city of champions, baby! – Brett, on raising money for Children's Hospital of Pittsburgh. Brett had the honor today of handing out some special medals to an amazing group of kids today at Children's Hospital of Pittsburgh. View some great photos (courtesy of Children's Hospital […]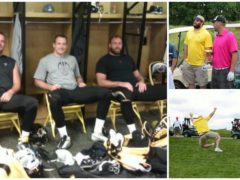 Brett, Big Ben and HEEAATTHH are trading in their pads for a golf club: From Nemacolin Woodlands Resort: Opportunity to Play Alongside Famed Athletes, PGA TOUR Players, Noted TV Personalities Nemacolin Woodlands Resort – the acclaimed luxury resort in the Laurel Highlands of southwestern Pennsylvania – will host the star-studded Shepherd's Rock Celebrity Pro-Am on […]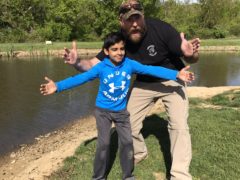 From the Cranberry Eagle: Former Pittsburgh Steelers defensive end Brett Keisel was at the Graham Park fishing pond Tuesday afternoon for the Field and Stream youth fishing clinic. "I love fishing," Keisel said. "I hope you kids grow to love it too." Thirteen children ages 8 to 13 came out to throw lines and get […]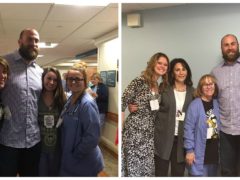 Thank a Nurse! It's #NursesWeek – Brett From UPMC: We had a very special visitor today at UPMC Montefiore. Brett Keisel came to help us celebrate Nurses Week!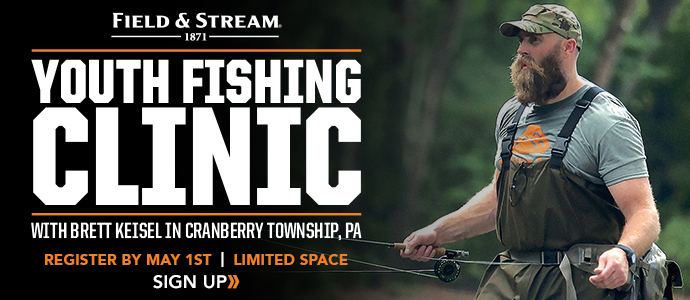 Join me at the Field & Stream fishing clinic! Donate $50.00 to the DICK'S Sporting Goods Foundation for an opportunity to fish with Brett Keisel. Click on the photo for details and registration. Date: Tuesday, May 9th 2017 Location: Cranberry Township, PA. Exact location will be sent in confirmation email. Time: 4pm – 6:30pm Who: Youth anglers […]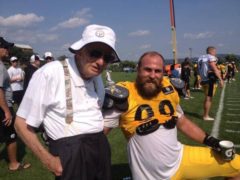 A privilege and honor to play for you Boss Man. My life, and so many others, are better because of your influence. You were always there ..for practice, games and the in between. Thanks for the handshakes and smiles during the low times, as well as the championships! Love you!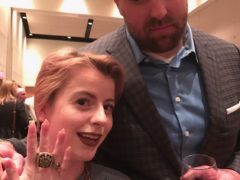 Brett was a guest speaker at the 47th annual Harry E. Mangle Memorial Dinner on Thursday and was happy to see a familiar face in the audience. From Mary Sheehan Hartnet: Most decent, honest, good guy, a true here. He came to visit my 'little' girl (Sophie Noonan) 11 years ago at Children's Hospital of Pittsburgh after she […]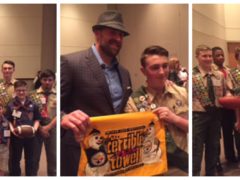 Really enjoyed speaking to the folks in Johnstown, PA! I was a Boy Scout and happy to share my life with them. – Brett Brett with members of Boy Scout Troop 622 and Troop 183. Brett was a speaker with the Laurel Highlands Council of the Boy Scouts of America at the 47th annual Harry E. Mangle […]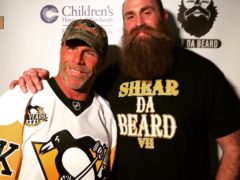 We appreciate all the great coverage of Shear Da Beard VII: From Karen Price, Pittsburgh Tribune-Review: Former Steelers defensive end Brett Keisel on Monday allowed his famously overgrown beard to be snipped away, chunk by chunk, by his celebrity friends and former teammates in the name of charity. For the seventh year in a row. […]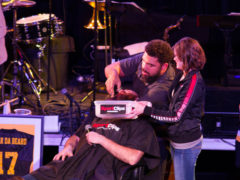 Thank you to everyone that made it to #ShearDaBeard last night! I'm so grateful and honored to have such amazing support from you! I love you! – Brett View photos from the event. Meet the Da Barbers of Shear Da Beard: "Sit still, buddy…this won't hurt a bit." – Cam Heyward Shawn Michaels (HBK), WWE Hall of […]